Another day. I ache all over. My picture with Chakotay may be lost. I won't know for sure until Mary gets home from work, but the camera is empty - no pictures on it at all except the ones I took this morning of my garden.

I've been meaning to give you a better view of it, so here goes:

This one is the front yard from the other side, including the bench and the big pink flowers. The brick walk across the back isn't finished yet. (Well, a lot of stuff isn't.)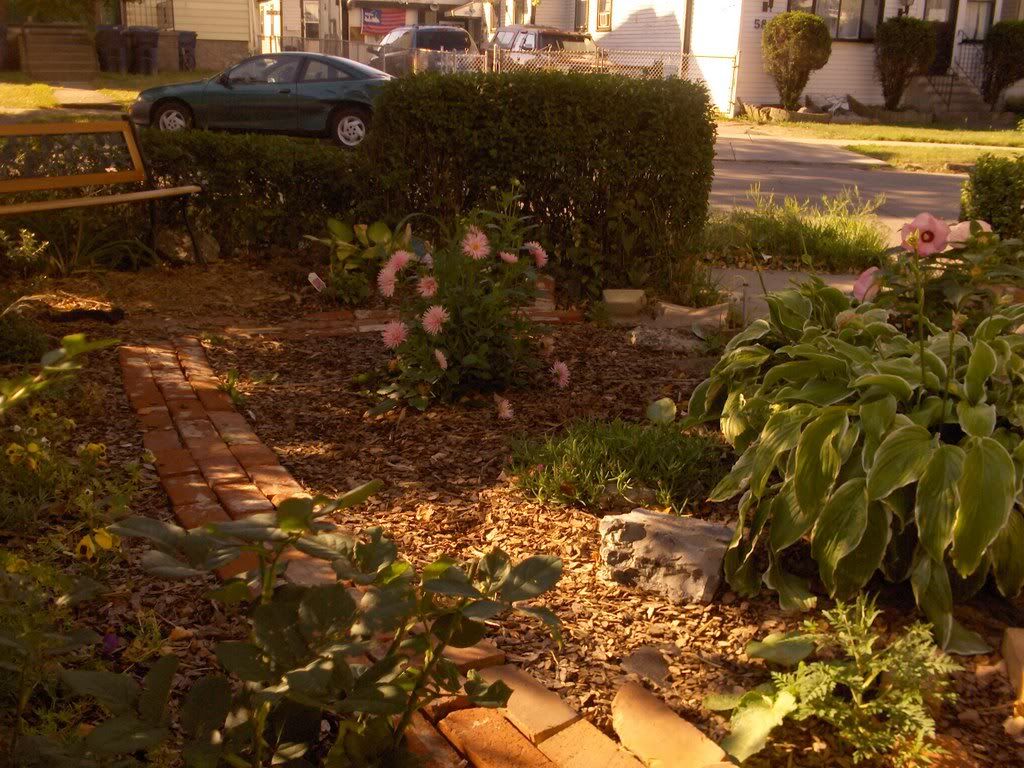 This is the planters in back. In the front are Mary's cherry tomatoes, and in the upper right are my carrots.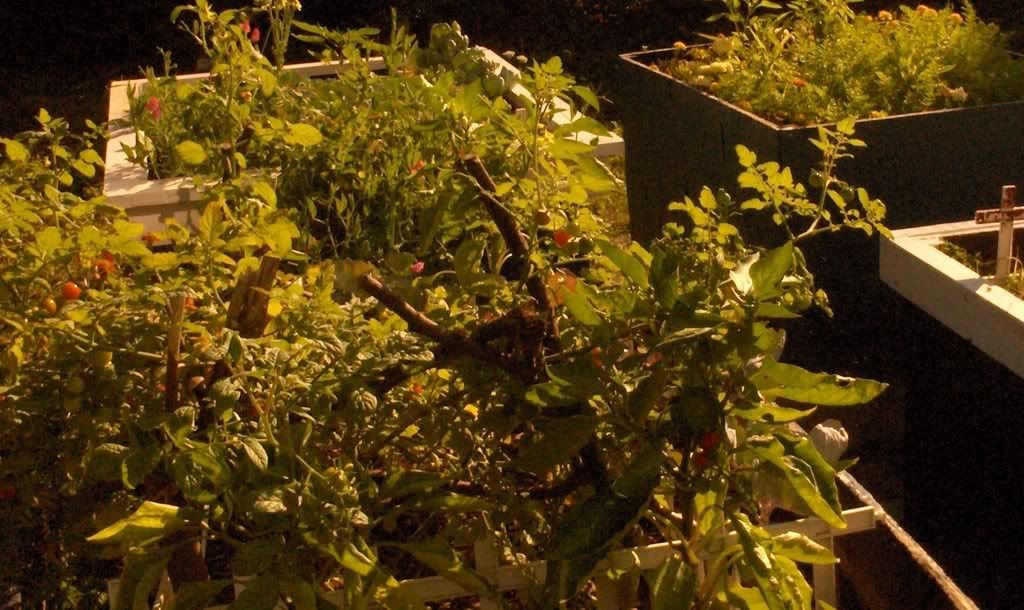 Last but not least, this is a fescue, nestled in the rocks. The name of this variety is "Elijah Blue". Obviously, I had to have it.