This is what the bathroom looked like when they 'finished' with it in 2004.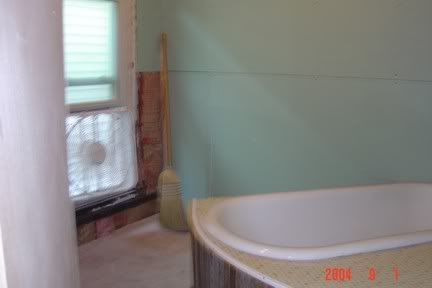 Of course it was never that clean again! :D We've had cupboards on that wall, and towel racks. The tub is jutting out from the corner into the middle of the room.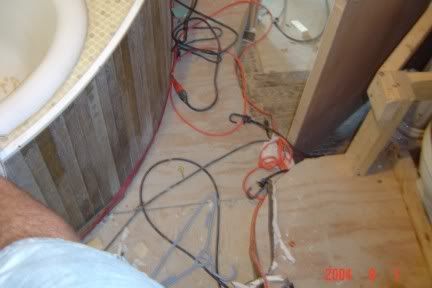 Here you can see the entry, with the step up from the hallway and the curve around the tub. Yes that's the toilet on the right.

I didn't think to start taking pictures right away, but this is what it looked like when I had barely started.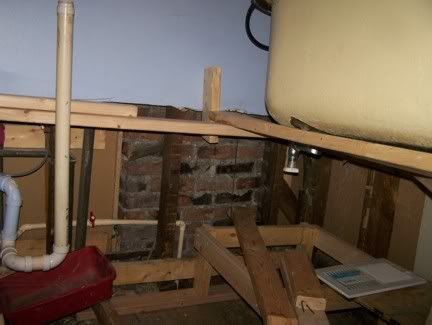 The tub is here sitting on the counter that used to surround it, and I had started on the support for the new floor. *They* never thought it necessary to fill in any of the stuff under the tub - no floor, no wall, ...

At this point I had already started routing the hot water inside the wall to the new location, and relocating the drain pipe.

More ... sometime. :-)