Yeah. Still super busy. I thought it would have slowed down by now, but we've been getting Mary moved into her new house, including essentially building her a kitchen. Hmm, haven't taken any pictures of it.

But my son Roy is here for a week. On Saturday, he had an arm wrestling meet in Albany, about 5 hours from here. He discovered that plane tickets are cheap this time of year, so came up here to compete, and spend a week.

Here he is with his trophy for winning the novice division (with his son Michael).

<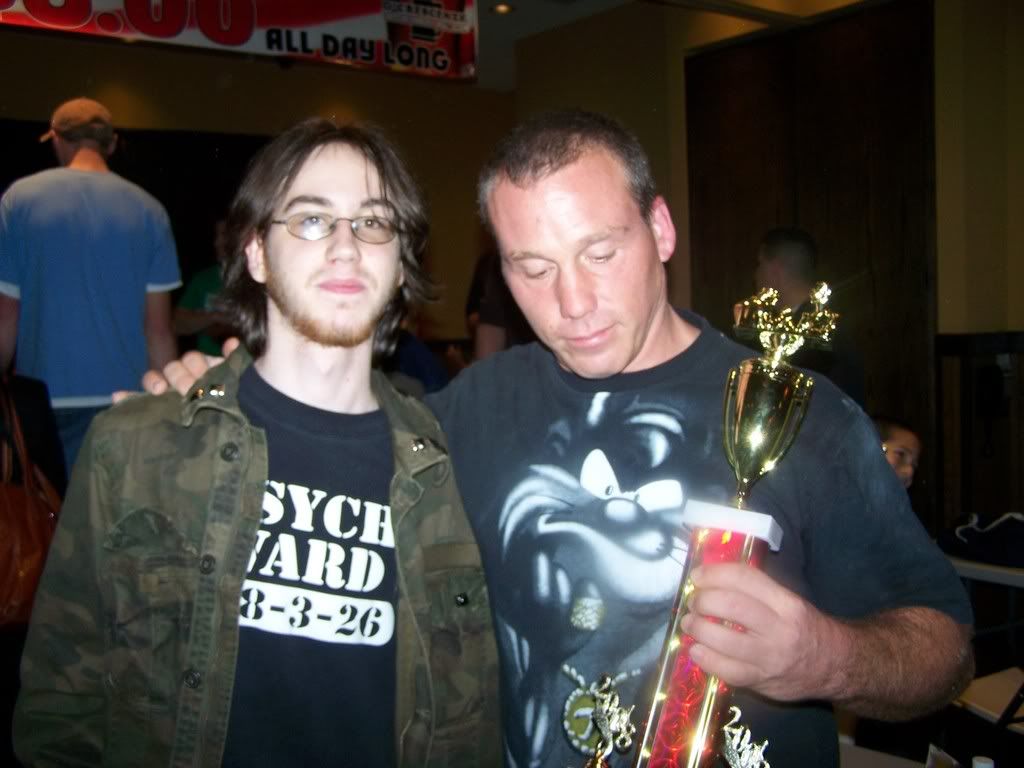 And here's his winning match, if you're interested.